Charming China
1. Why China?
·5000 years of history
·Fast developing country
·Deep into the mysterious oriental civilization
·Experience rich and diverse Chinese culture
·Immersed in Chinese Context
2. Why choose us?
· Beijing Language and Culture University is the right place.
Beijing Language and Culture University is the only international university established in China only to teach foreign students Chinese and Chinese culture. Known as "little United Nations", you can find overseas students, cultures, languages from almost anywhere in the world mingled here.
· Perfect language training base
Various training, language workshops, interactive activities all in Chinese.
· A combination of language learning & cultural experience
The professional training and cultural immersion help the students to achieve high performance with their language and well-prepared for the future study life.
·Competitive price + Security + quality service
Three focus above made us the most reliable partner of school districts, schools, teachers and parents overseas.
·Professional team
The BLCU faculty has a long tradition and history of teaching Chinese as a foreign language to the overseas students with not much academic knowledge or profound cultural experience.
·Certificate
Each student can obtain the training certificate from the international education center of BLCUP after they complete all the training hours required.
·Customized
Date, time, accomadation and where-to-go arrangements are all flexible and customized. A variety of alternative destinations and courses at different level are available.
3. Past Event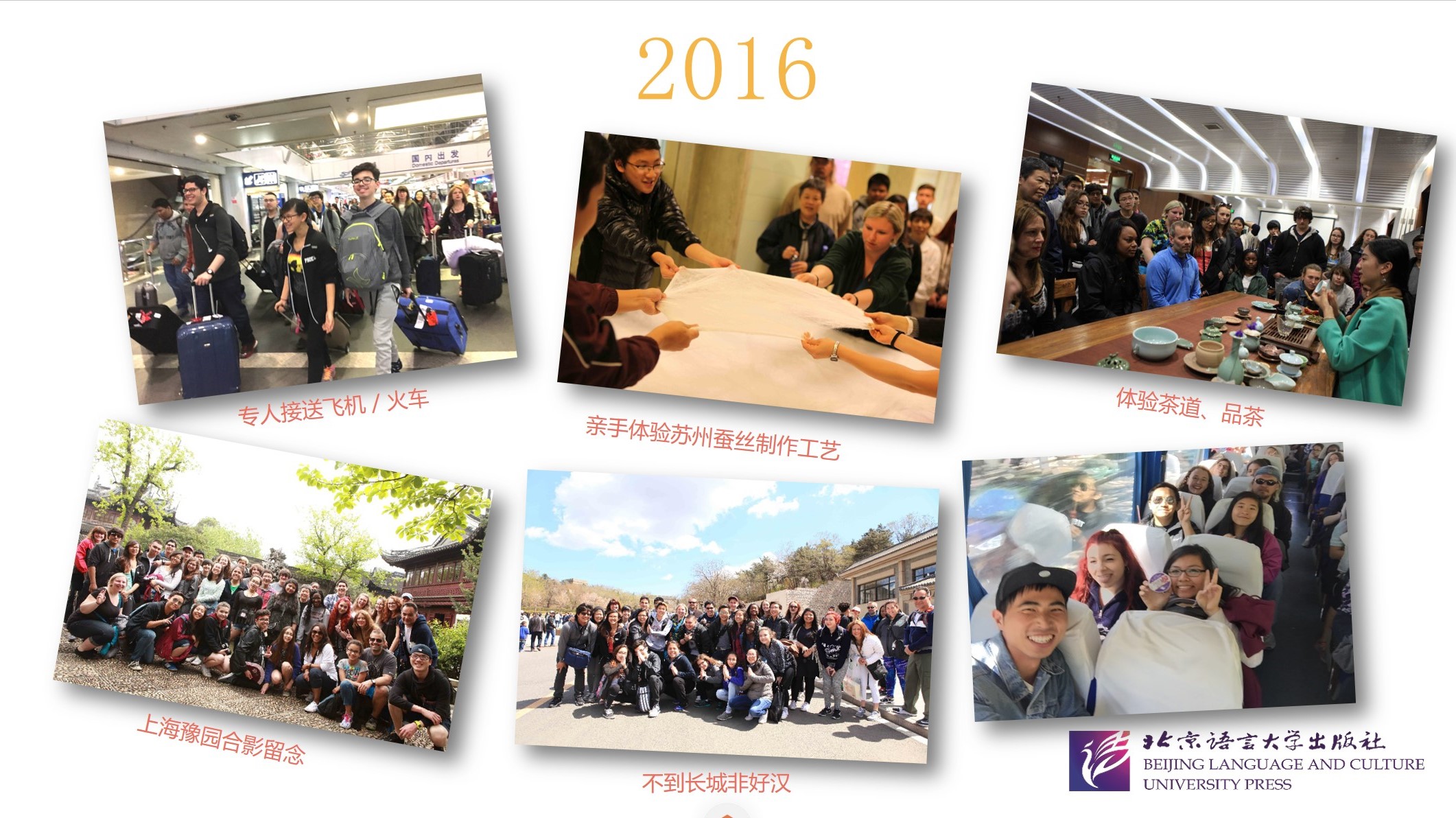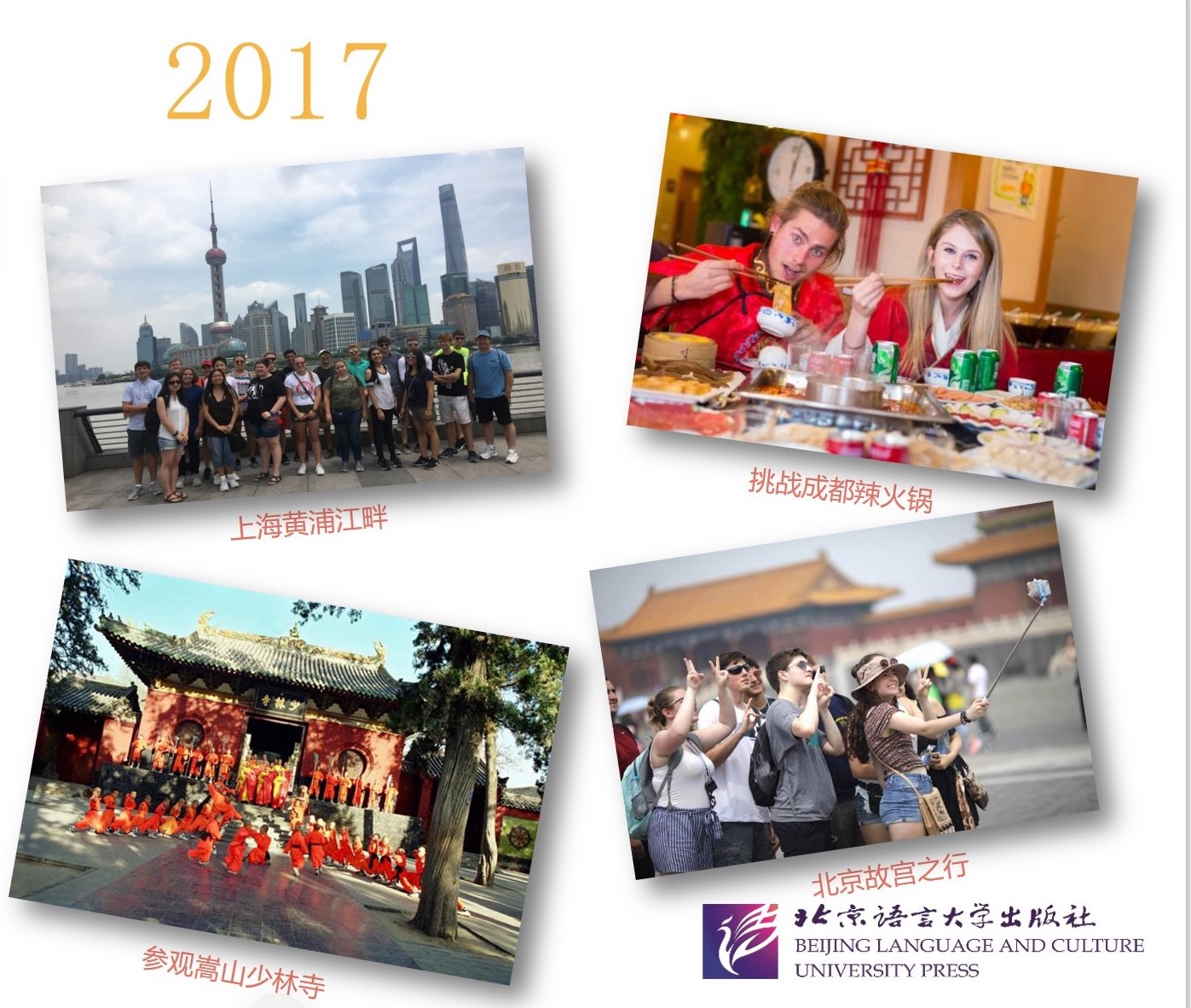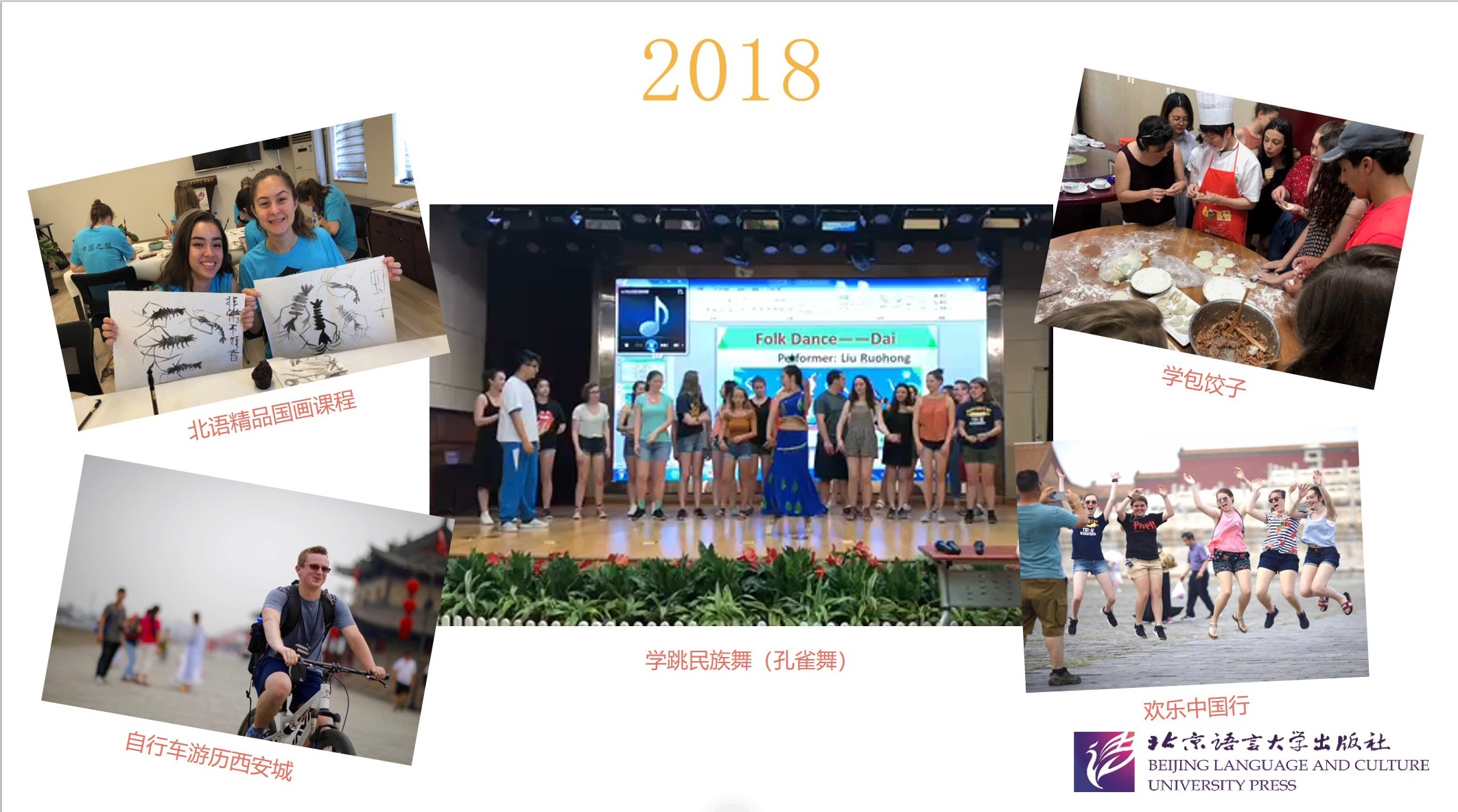 好评如潮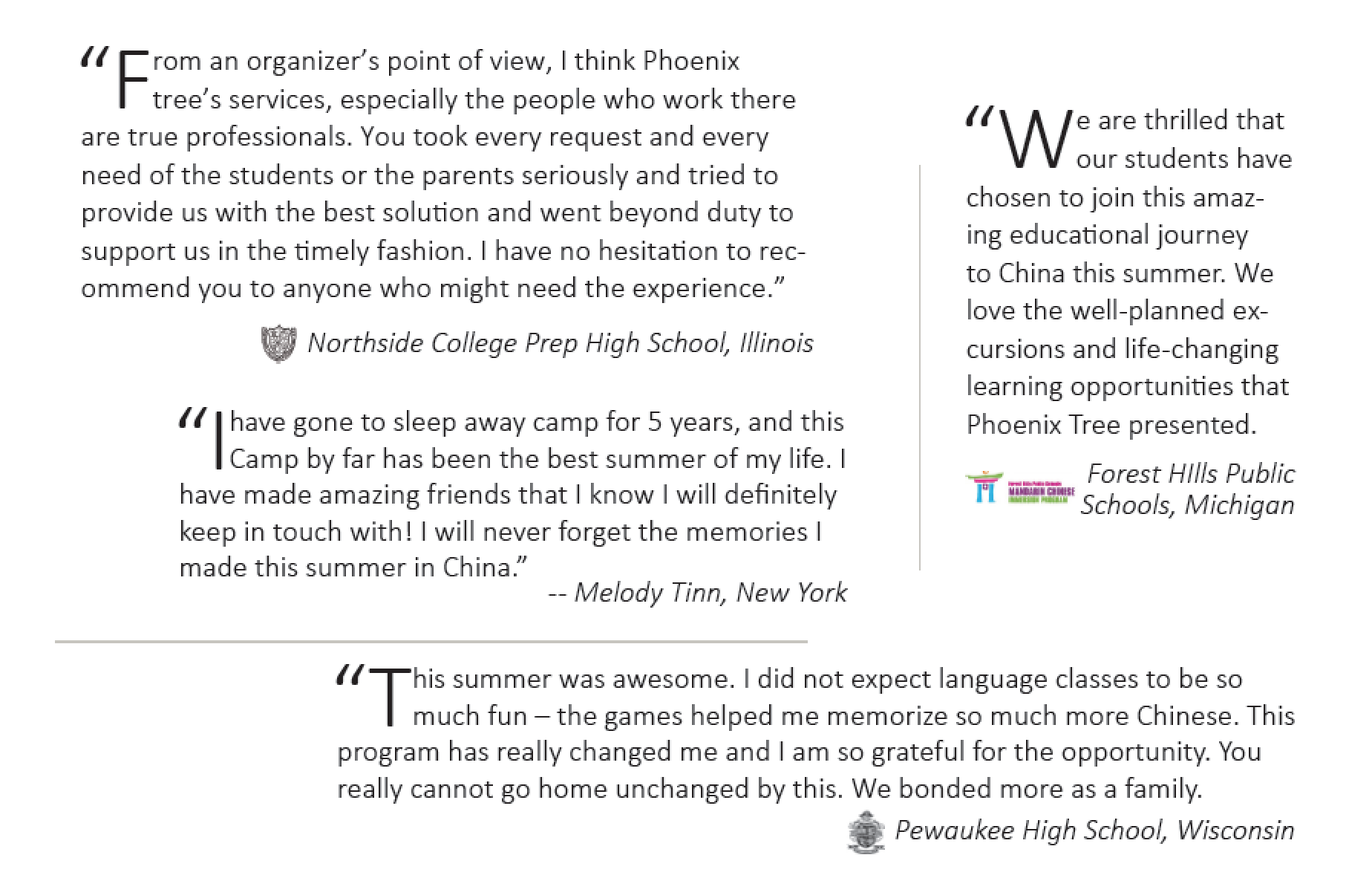 4、可选游学路线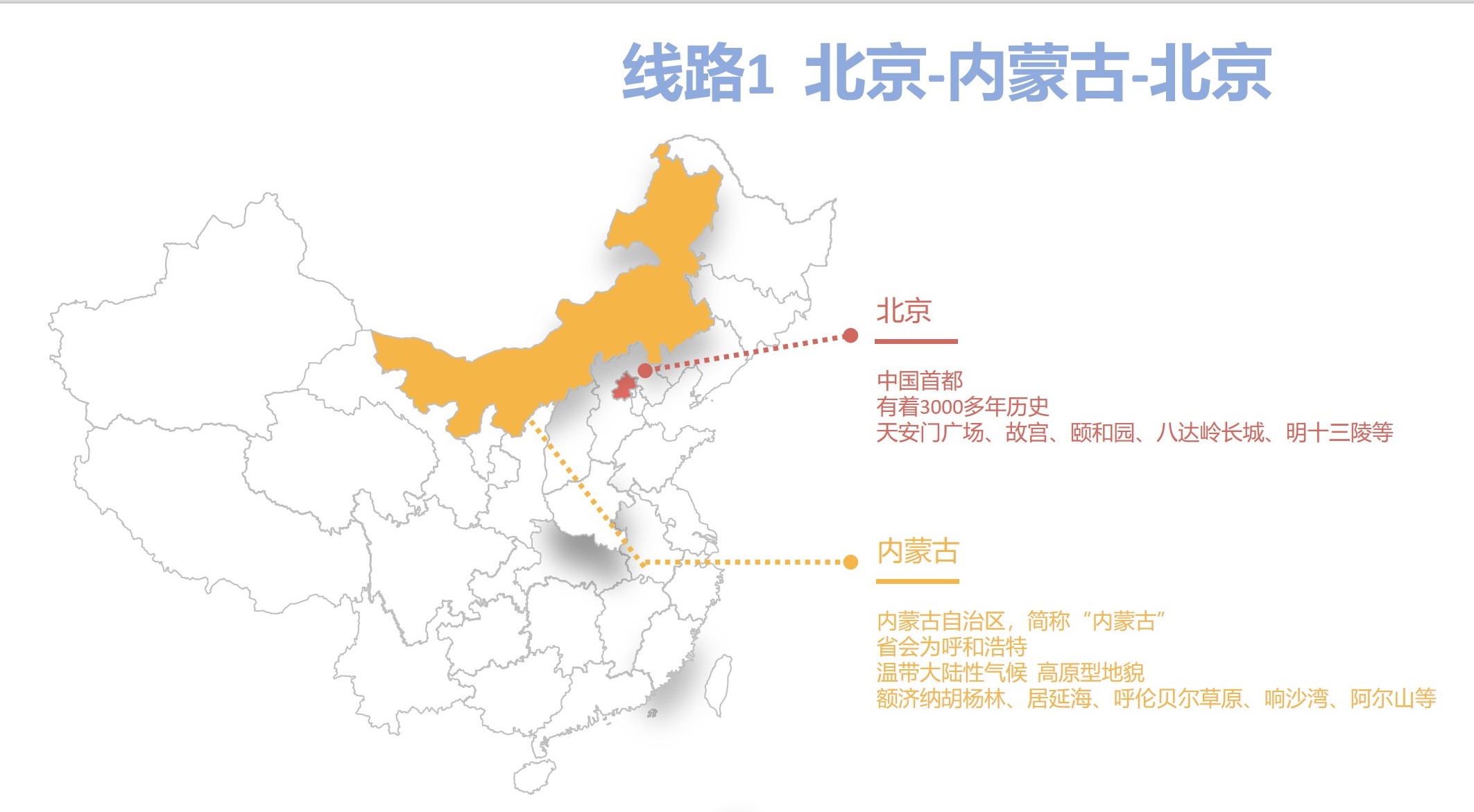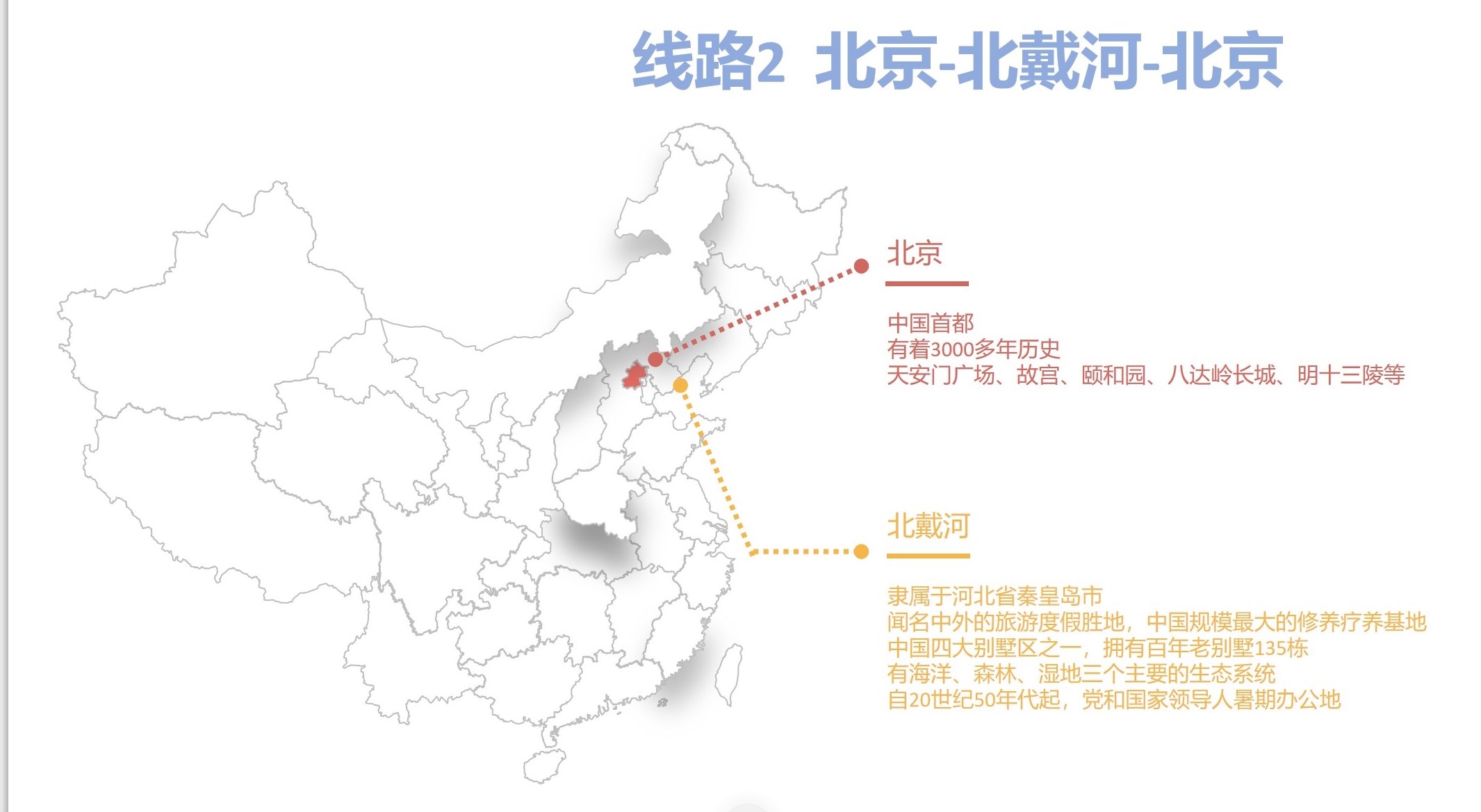 行程安排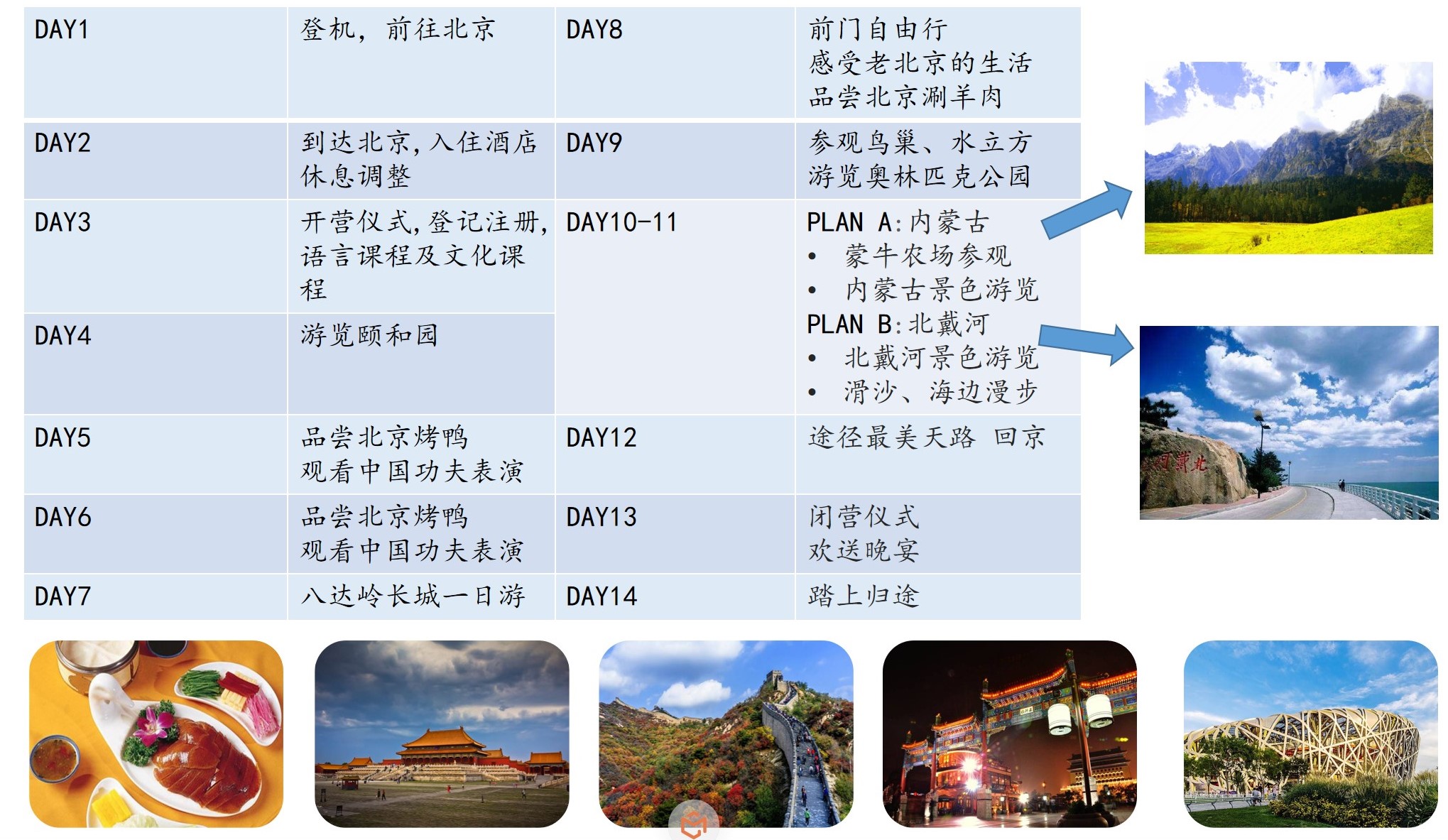 行程总表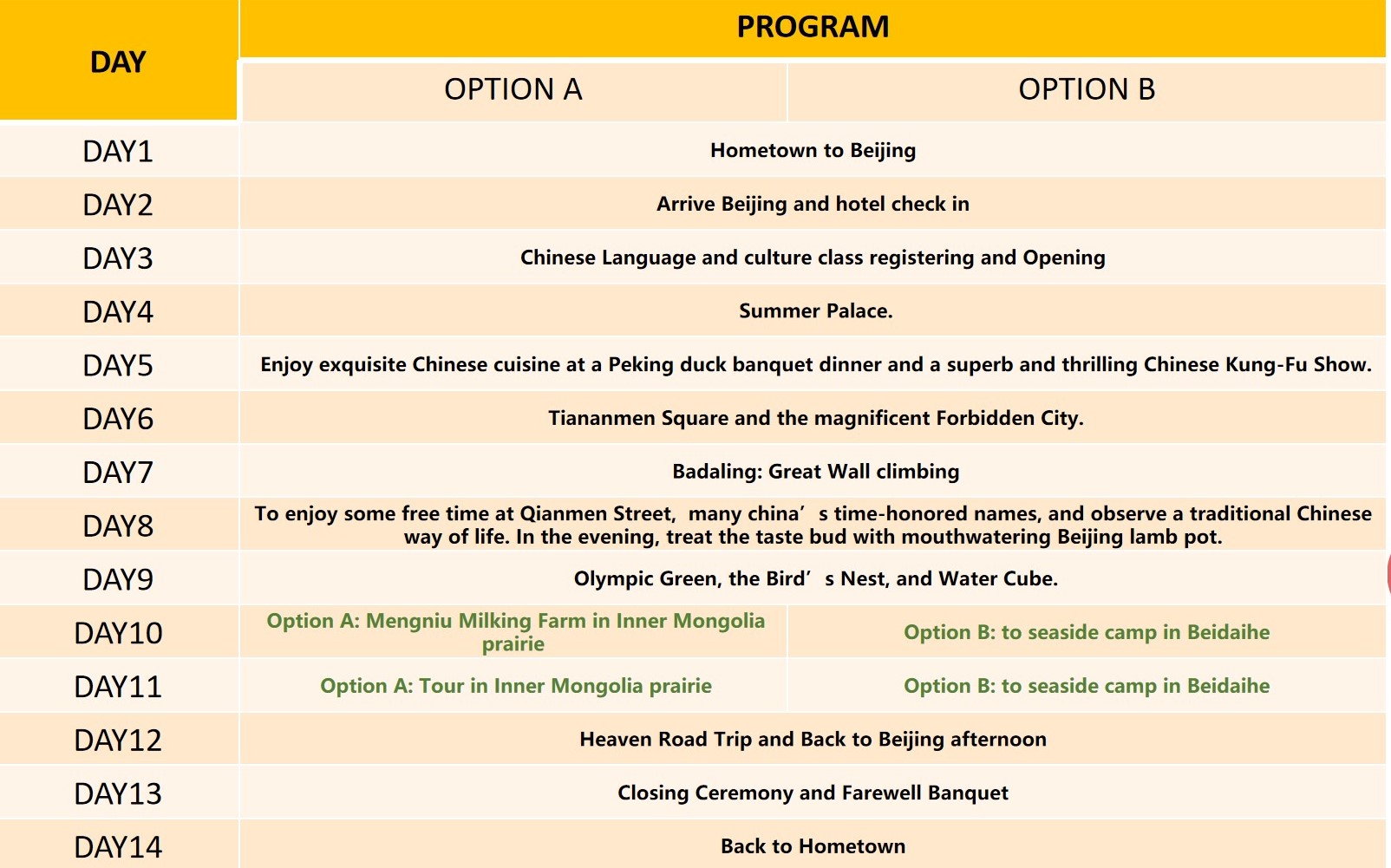 Wonderis waiting for you!